Japanese forests are dark. If you've seen any of the Studio Gibli movies you probably have quite a good idea of what Japanese nature looks like. Especially nature featuring movies like Princess Mononoke and Totoro has a special feel to them. (If you haven't seen any of these movies, I recommend you stop reading and watch one right now, it's going to be time we'll spent.)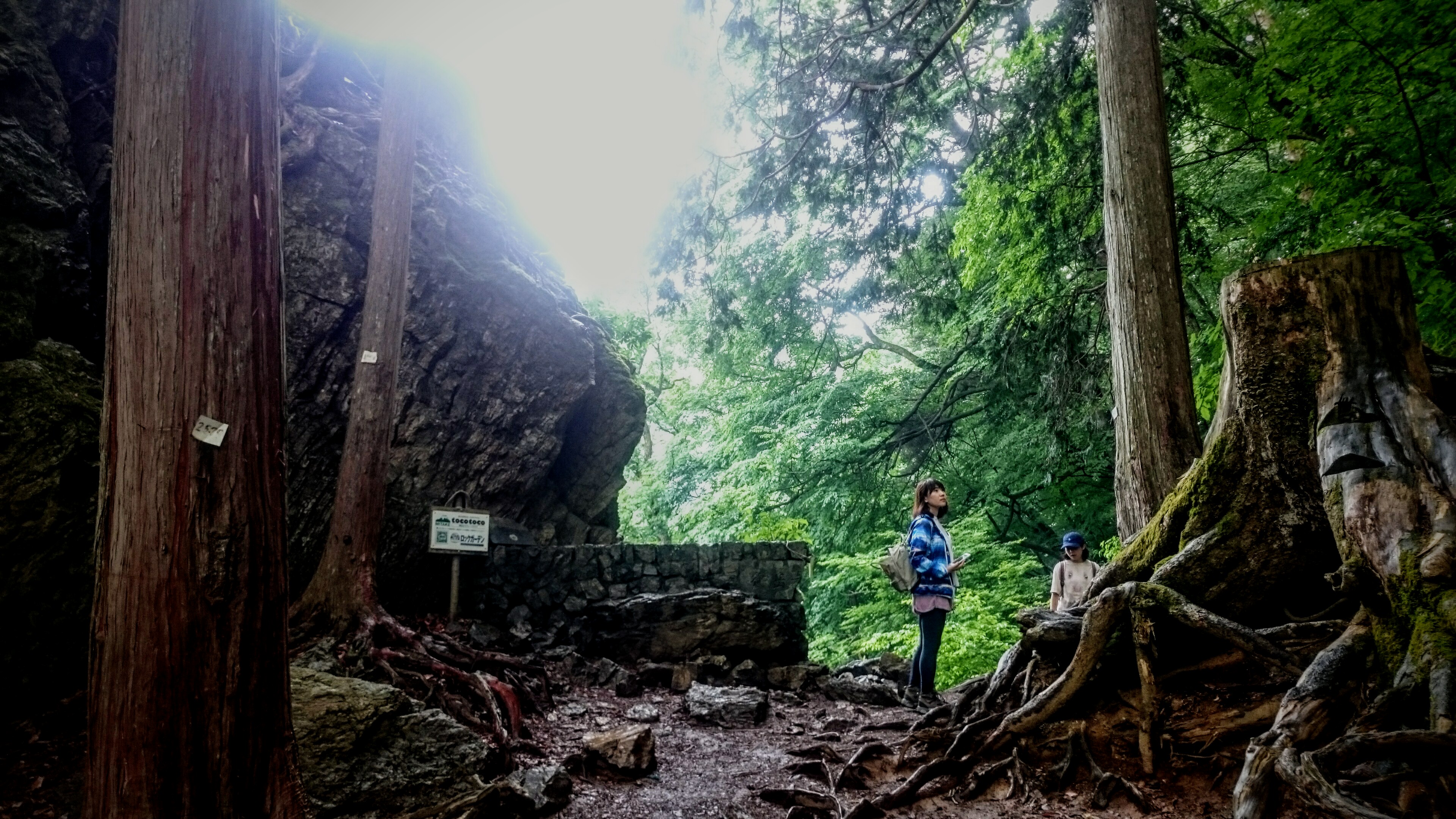 When Miyazaki made these movies he used different places for inspiration, sometimes cities or buildings in the movie are modeled after actual existing ones. One such example is in Mayou no Takyubin, where the main city for the story is modeled from my hometown, Visby.
That the nature in Gibli movies tend to be Japanese becomes obvious when you go for a hike in the Japanese mountains. More so when my friend Haruka grabs a big leaf and poses beside a lightpole saying トトロぽい, translating to "It's like Totoro."
[Insert imaginary picture here]
Indeed, Mt. Mitake might be one of the most Totoro-like hikes I've done. Extra reinforced when my two hiking friends Haruka and Sakura starts humming to the music from the movie.
A cablecar takes us up the first part. Then it's walking all the way to the shrine at the top. A sudden rain shower convinced it's it's time for snacks. To our surprise it's not only rain falling from the sky. Extreme weather seems to become more and more usual as it suddenly switches from rain to hail.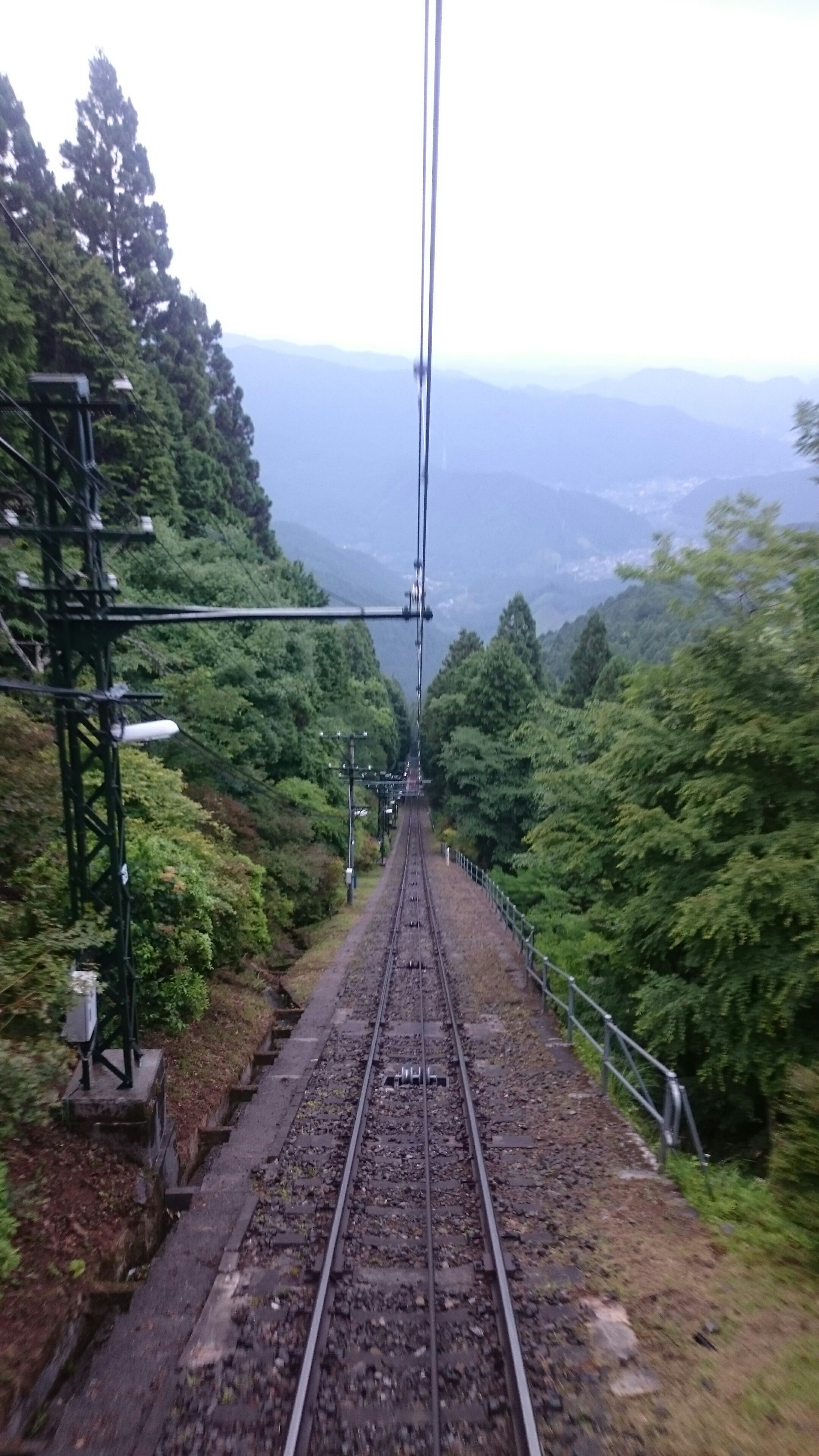 When we after a day of exploring the mountain go onto the last cablecar down a gruesome discovery awaits us. There are no more buses for the day.
At this point it starts raining again. It's a wet but still fun experience walking back to the station. Singing in the rain.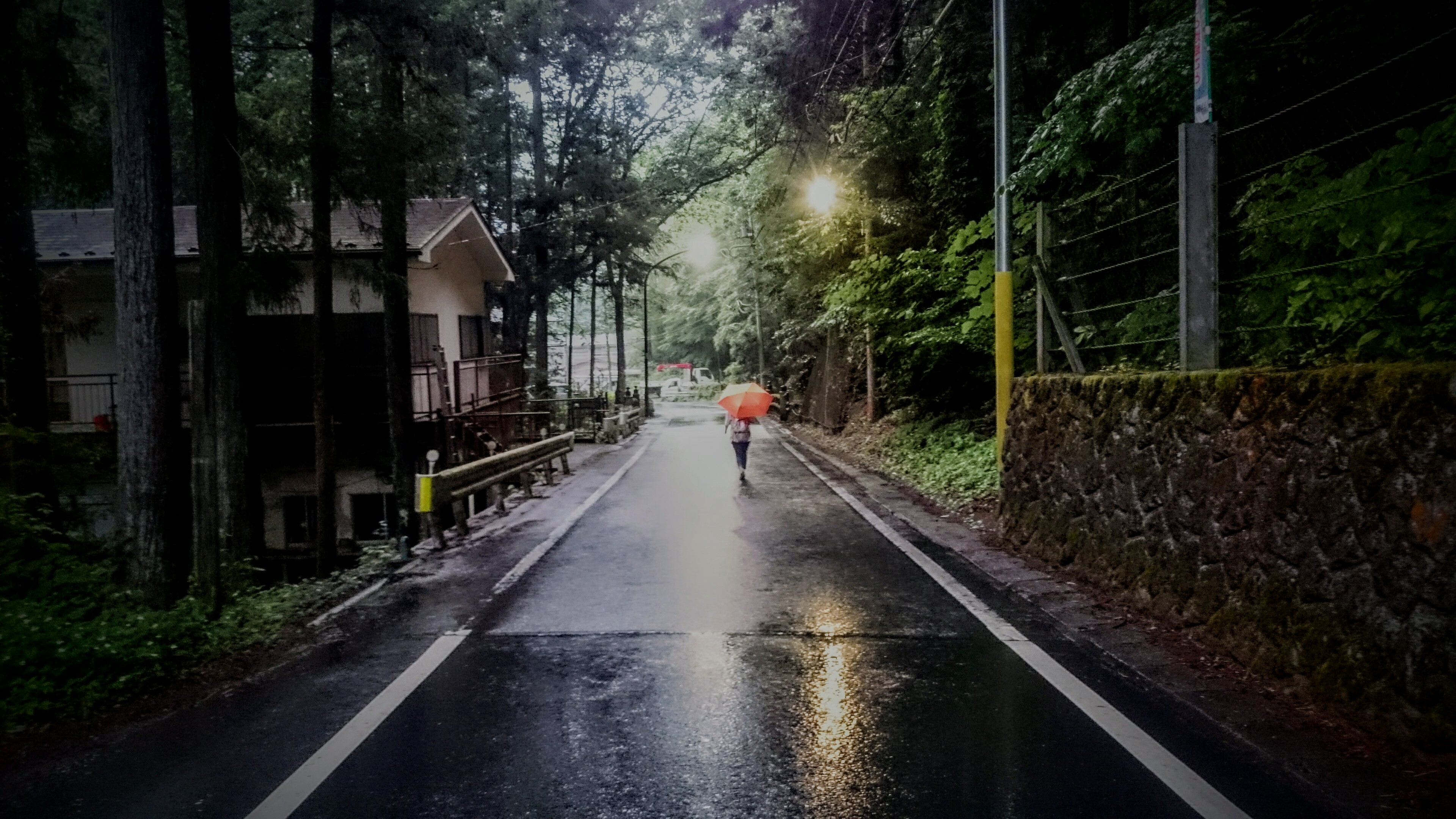 The train back to Tokyo includes the now obligatory "after hike trainnap".