Walking into the onsen I'm greeted by something I did not expect. There's a leek in the bathtub.
Or well, it looks like a bundle of leeks. But I think it's some other kind of vegetable. What is it doing in the hot tub of an onsen?
There are special onsen for cooking food, and they are not the same as the ones you bathe in. When I ask the Japanese guy who's also having an onsen he seems as confused as me. Eventually he answers that it's for cooking food. He's obviously not a local, so I don't trust that answer.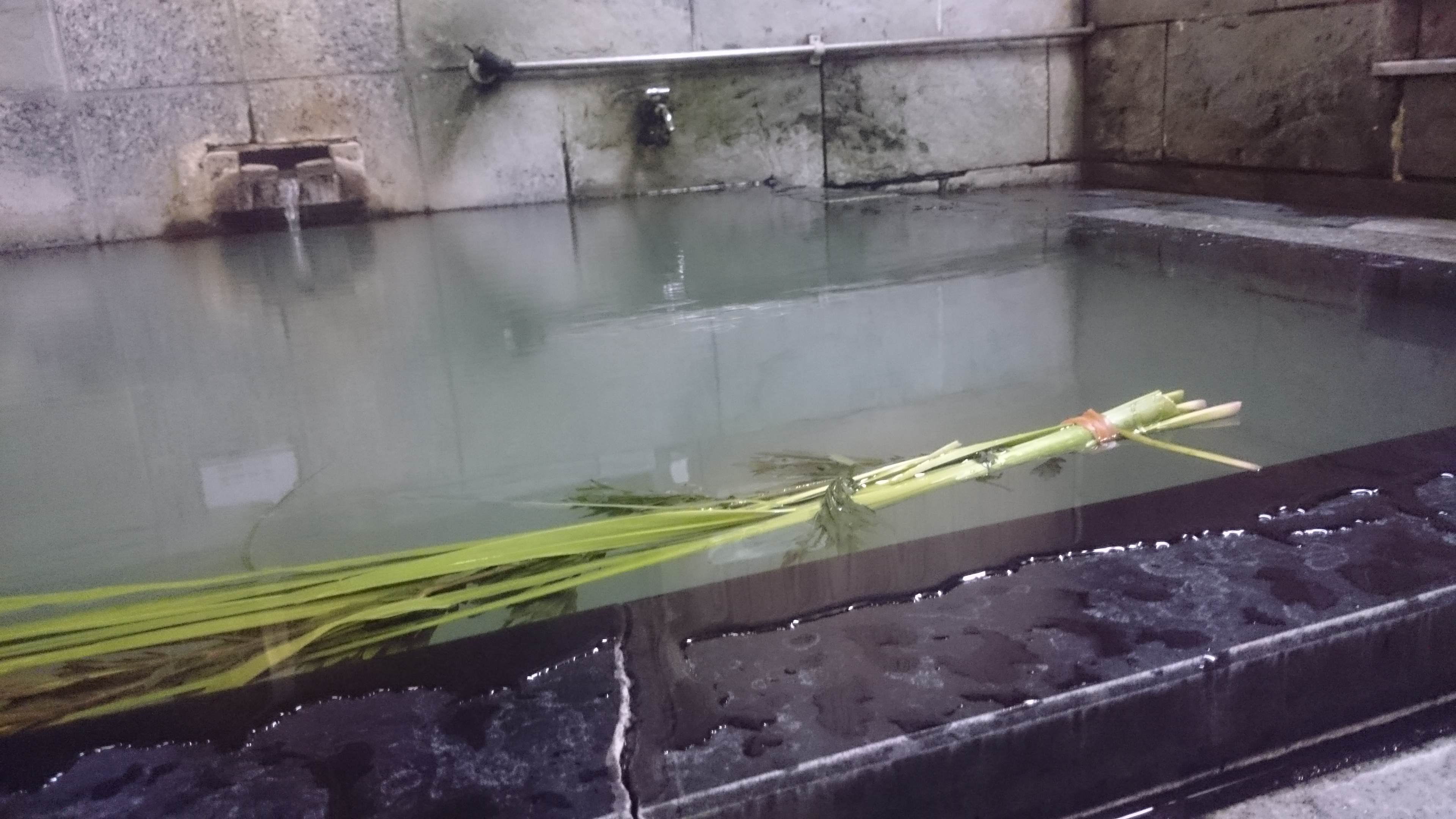 During the winter 2015/2016 I was in Nozawaonsen for skiing for three months. Although famous for skiing, it is also an onsen resort. It boasts a total of 13 bathhouses managed by the community, all free of charge (donations are welcome).
Coming back in summer I discovered that the village actually had some really good day hikes. And I get the opportunity to do something I missed out on during the winter season. An onsen marathon.
The mystery of the leeks continued as I discovered it was not just in this onsen. Two quick baths later, another bundle of leek-lookalike plants was there in the tub. Eventually an older guy from Tokyo could explain the mystery.
Japan is a land of mythology and superstition. It turns out the leeks are for protection against bad luck. It's put into the men's onsen during June, and in the Women's during july. A local later clarifies that the leeks are only put in the onsen for one day and then removed.
At this point my head was getting quite cloudy from hot bathing. Imagine having a sauna for a whole day. How the leek onsen day is chosen therefore remains a mystery for me.