The wind lightly plays with my hair. The smell of ocean is in the air. Even though we Japan recently entered the rainy season it's sunny today. It's just a perfect day for some cycling. Except for when I try and sit down on the bike saddle. Then it feels like someone is stabbing me with multiple knives in my butt.
I'm cycling I between Shikoku and Honshu, two of the Japanese main islands. One of the roads leading to Shikoku passes over several smaller islands and bridges, and most importantly, does have a cycle road. The ramps leading up to the bridges has a low inclination, so you can see a lot of cycle tourists as well as professional cycles here.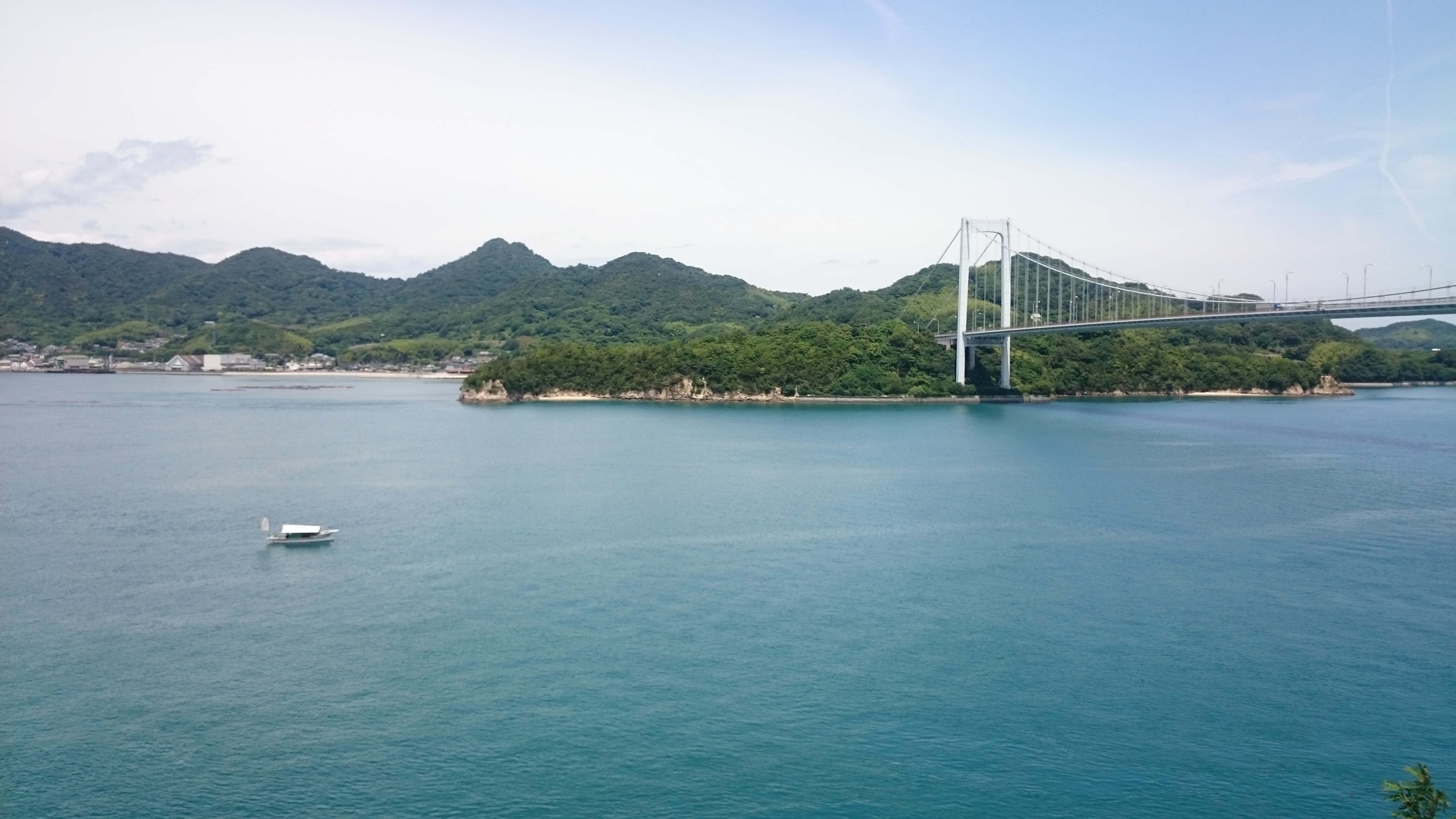 Nancy, who lost her shoes in a previous post, invited me to this trip. Also tagging along is Elisabeth, a girl from Holland. Starting early in the morning we take the bus from Onomichi, which is on the Honshu side, to Imabara on the Shikoku side. There's plenty of rental stops for bikes along the way, so you can choose to do a shorter daytrip if you want. Our plan is of course to go all the way back to Onomichi.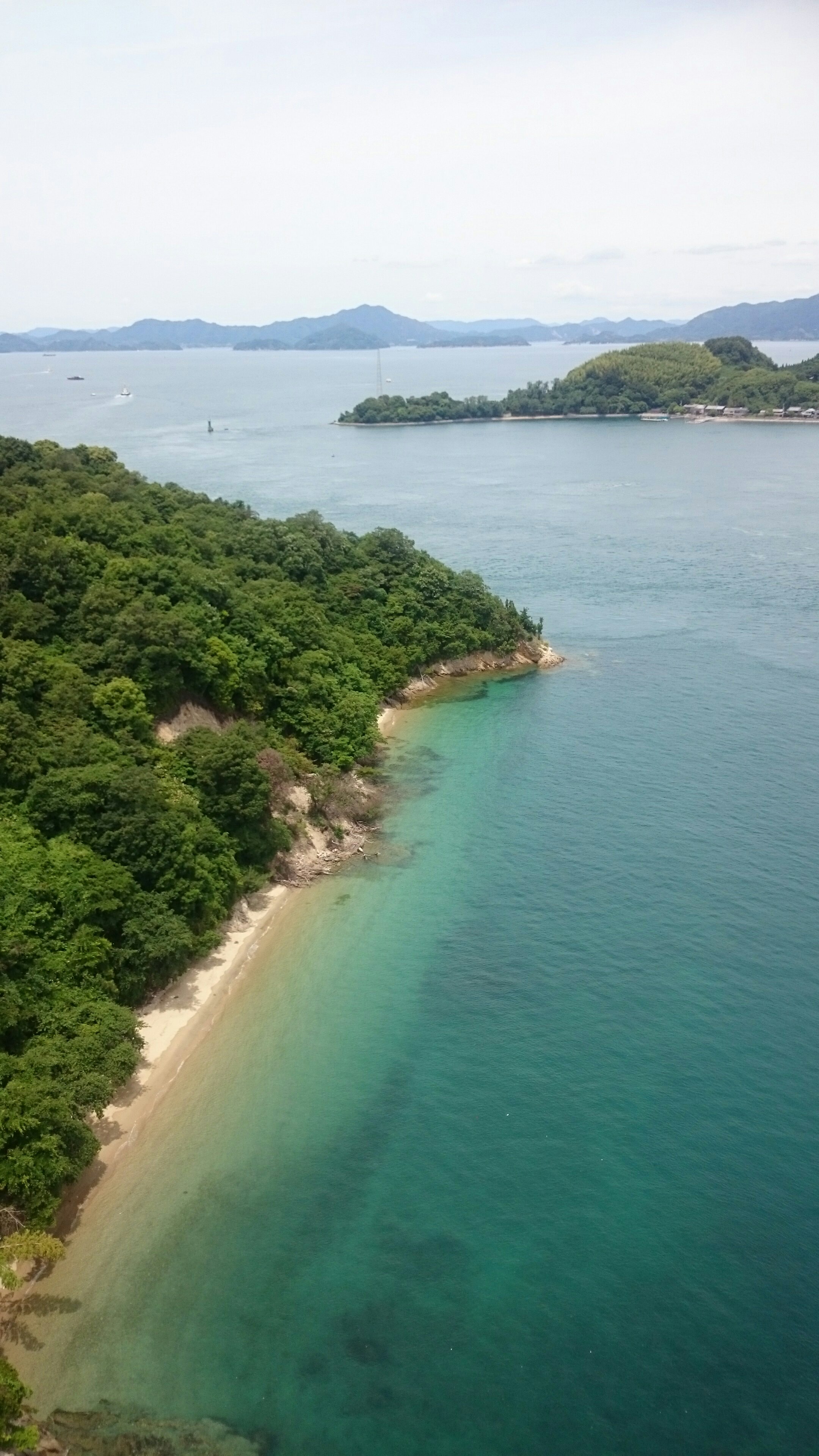 There's just one problem. The only bicycles that are still available at the rental stop we go to are long distance road bikes. Almost like racing ones. And you know what those kind of bikes have? Very hard saddles.
You're supposed to have cycling pants while riding this kind of bike. Cycling pants has some extra padding for your butt, and thus you get the extra movement benefit of a hard saddle without your skin turning blue.
Halfway through the trip I can no longer wit down on the saddle any more. Nancy, not expecting her Japan trip to involve mountain hiking and long distance biking is having a big sweat. Strangely, Elisabeth, who's from a country with no hills, has no problem at all cycling up the ramps to the bridges or over the Japanese hills.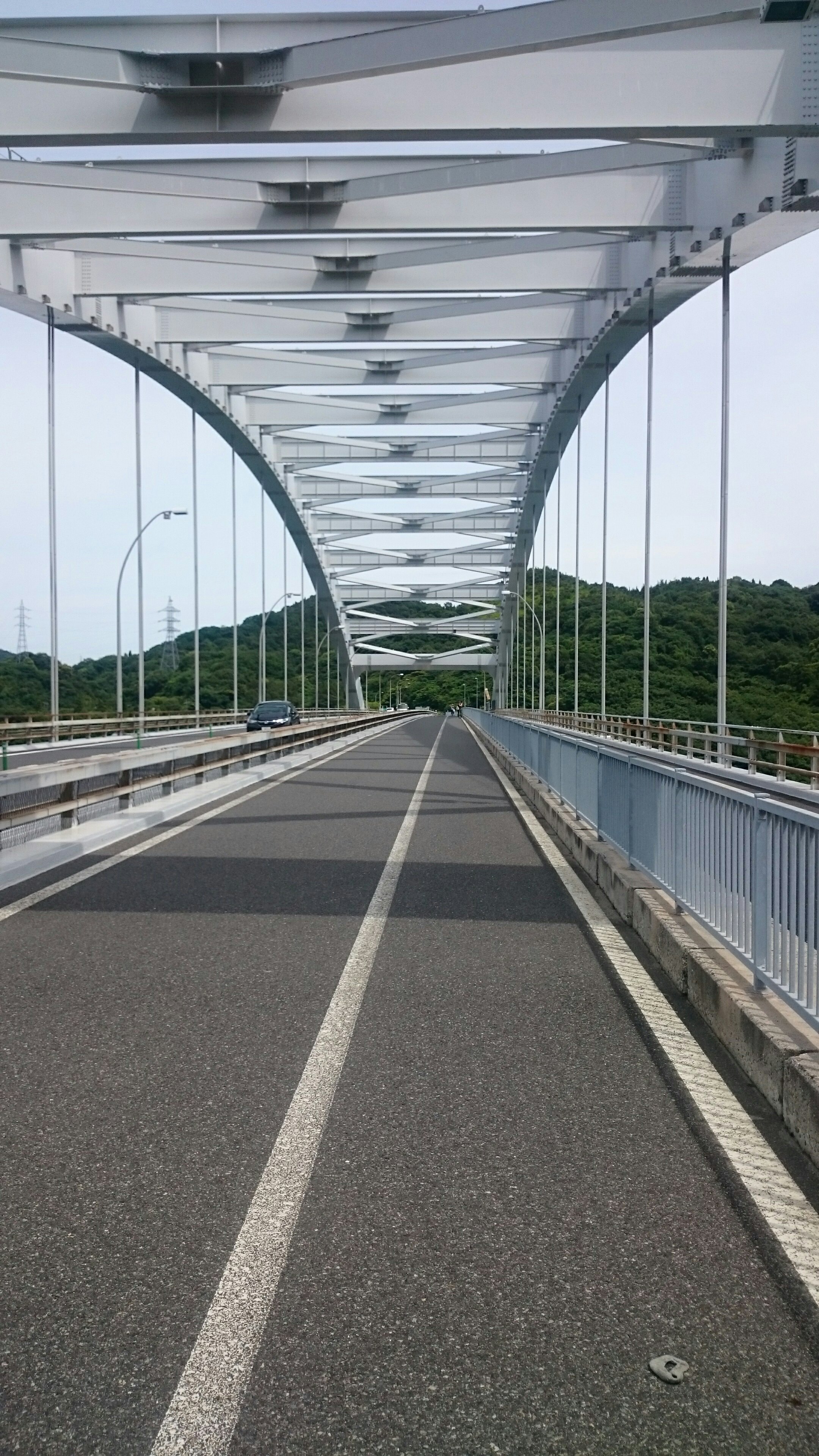 When we eventually feel done with the island hopping for the day we take the ferry back to Onomichi. The trip gives me inspiration to do a future cycling trip through Japan. I'm going to buy cycling pants for that though.