So here I am, standing in a hidden Japanese bookmarket drinking coffe. I'm not going to buy any of the books, I've yet to master the art of reading Japanese. Yet I'm smiling inside, this might be the first time I'm really enjoying a big city.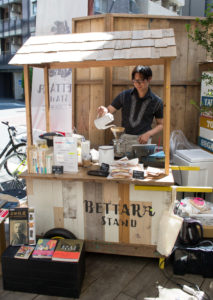 Recently I've spent a lot of time in Tokyo. Being one of the largest cities in the world, Tokyo can offer pretty much anything you can imagine, except big and wild nature. For me, who likes hiking up mountains, any larger city is usually a big disappointment. There's an overload of costly activities, none of which I actually want to do.
At Sols coffe stand in Kuramae, I end up getting a regular customer card, even though I'm only in the country for a month. The guy who is working there ends up telling me about a bookmarket where he also has a coffe stand. This is how I end up at Bettara Stand, a bookmarket held once every month in Nihonbashi.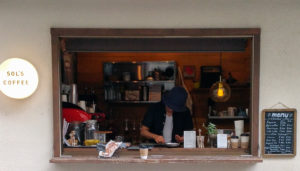 Last time in Wellington, I was introduced to coffe culture by a friend. As it turns out, another friend who's lived in Tokyo for almost two years now, has also gotten into coffe after working at a cafe.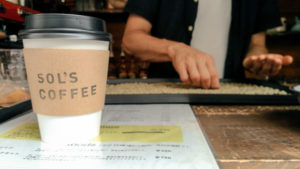 Through him I've now been introduced to a Japanese subculture of coffe enthusiasts. It turns out there's quite a lot of smaller coffe stands and cafés, not just selling a cup of coffe, but also trading coffe beans from all over the world.
Sols stand is just one of these places, usually found in backalleys and smaller streets. It's a cool hipster culture, except the fact that there are no such thing as Japanese hipsters.